Leather gifts have a special place in the gifting industry. They are renowned for their quality, longevity and the ability to impress consumers. Leather products have been popular for many decades and will continue to be in demand well into the future. The leather products featured here are high on utility value yet low on pricing. They are just what a business needs to make an impact as promotional gifts.
These low price custom leather gifts are the perfect vehicles to show appreciation to cherished clients and employees.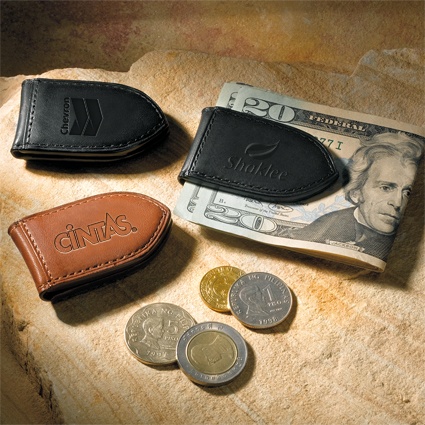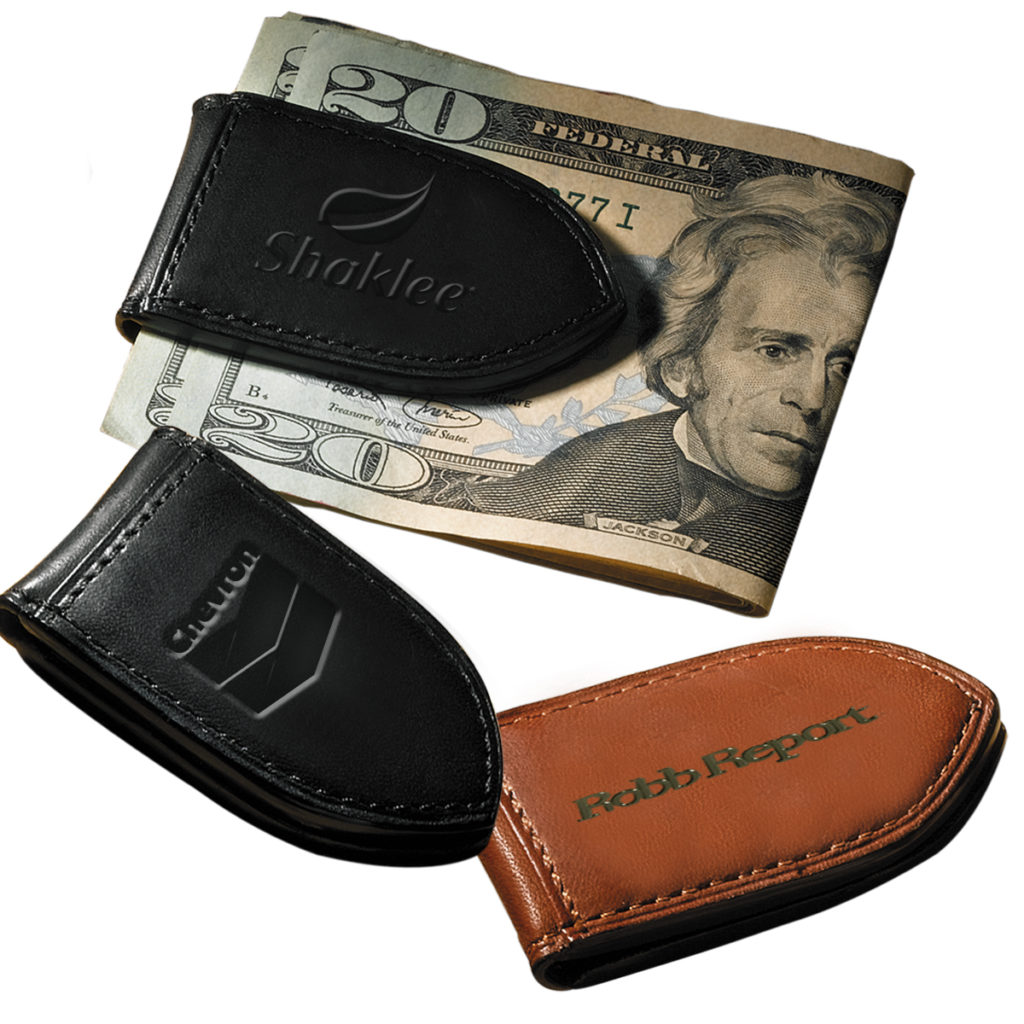 This money clip can secure cash and has friction-enhanced lining material for extra security. It also has a strong magnetic closing grip. It comes with a writing pad. Your custom logo is debossed for a subtle, yet classy gift.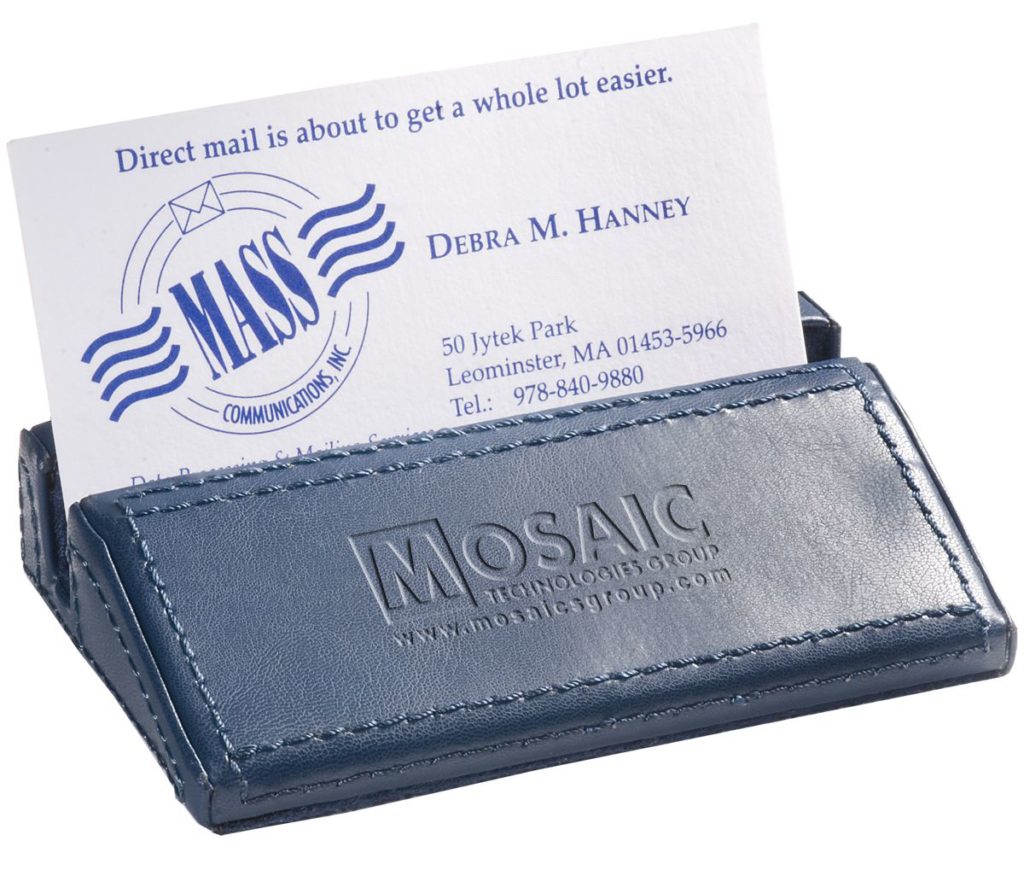 2. Soho Desk Business Card Holder
This product is made of glazed cowhide leather. It can hold up to 30 business cards. It can also hold currency, deposit slips, and receipts. There are additional pockets that can accommodate 5 credit/debit cards.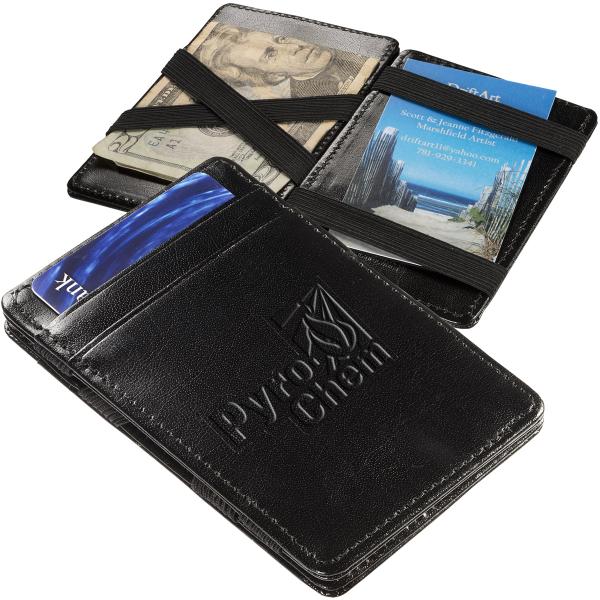 This wallet is made of cowhide leather. It features a magic functionality to store bills – turn the wallet inside out to secure cash safely! It also features a strong and magnetic closing grip.
Did you like any of the inexpensive leather products featured here? Order online or contact us to learn how we can personalize them for you.
Happy Shopping!